When diving into the world of website hosting, two names that often emerge at the forefront are iPage and GoDaddy. These two hosting giants have been locking horns for a significant time, offering a plethora of services that promise to catapult your website's performance to new heights. But which one should you entrust with your digital presence? In the iPage vs. GoDaddy showdown, the decision-making process involves dissecting features, pricing, performance, and customer support. Let's unravel this duel to determine which contender might be the perfect host for your website.
Pricing and Plans: The Cost of Online Presence
Pricing and Plans are crucial considerations when selecting a hosting provider. Let's delve into the pricing structures of iPage and GoDaddy to help you make an informed decision.
iPage's Pricing and Plans
iPage is a great option for those looking to save money due to its transparent price structure. They frequently offer promotional pricing for their shared hosting services at extremely low prices. The main benefits and costs are outlined below.
Shared Hosting: iPage offers a low starting price for their shared hosting package. The package provides a free domain name and unlimited storage space and bandwidth in the first year. It's a cheap and easy way for individuals or startups to get their foot in the door of the internet;
VPS Hosting: iPage provides Virtual Private Server (VPS) hosting, which includes the option to increase resources as needed. Customers seeking more power and flexibility above what is provided by ordinary shared hosting can avail themselves of our VPS alternatives. The price of virtual private server hosting might vary considerably depending on the selected choices;
Dedicated Hosting: iPage provides dedicated hosting for customers with high resource requirements. This is ideal for firms who experience high volumes of website traffic or rely on resource-intensive applications. The price of dedicated hosting will fluctuate depending on the chosen server's configuration;
WordPress Hosting: iPage has WordPress-specific hosting packages to speed up your site. Plans vary in price and functionality to meet the demands of different WordPress users.
It's important to note that while iPage's introductory rates are attractive, they often come with a renewal rate that is higher. Therefore, it's advisable to consider the long-term cost when choosing iPage.
GoDaddy's Pricing and Plans
GoDaddy offers a diverse range of hosting plans, catering to different needs and preferences. Their plans cover shared hosting, Virtual Private Servers (VPS), dedicated servers, and more. Here's an overview of GoDaddy's pricing and plans:
Shared Hosting: GoDaddy's shared hosting plans come in different tiers, each with its own set of features and pricing. They offer both Linux and Windows hosting options. The initial pricing can be competitive, making it appealing to newcomers;
VPS Hosting: GoDaddy's VPS hosting provides users with more control and resources. Their VPS plans vary in terms of RAM, CPU, and storage, allowing users to choose a configuration that suits their requirements;
Dedicated Servers: GoDaddy offers dedicated server hosting for users who need maximum performance and customization options. Dedicated server pricing depends on the chosen server specifications;
WordPress Hosting: Managed WordPress hosting options are available from GoDaddy, which was designed with WordPress users in mind. Included in these plans are automated WordPress updates and backups, as well as a variety of other services and pricing tiers.
GoDaddy also provides a variety of additional services and add-ons, such as domain registration, email hosting, and SSL certificates, which can affect the overall cost of your hosting package.
Comparison
In summary, iPage offers a simple and cost-effective pricing model, particularly suitable for those starting a new website. However, it's essential to consider the renewal rates.
GoDaddy, on the other hand, provides a wider range of hosting options, including shared hosting, VPS, and dedicated servers, catering to users with different hosting needs. While their initial pricing can be competitive, the cost may increase when considering add-ons and renewal rates.
Ultimately, the choice between iPage and GoDaddy should depend on your specific hosting requirements, long-term budget considerations, and the features that align with your online presence goals. It's advisable to thoroughly compare the features and pricing of both providers before making your decision.
Feature Showdown: What's Under the Hood?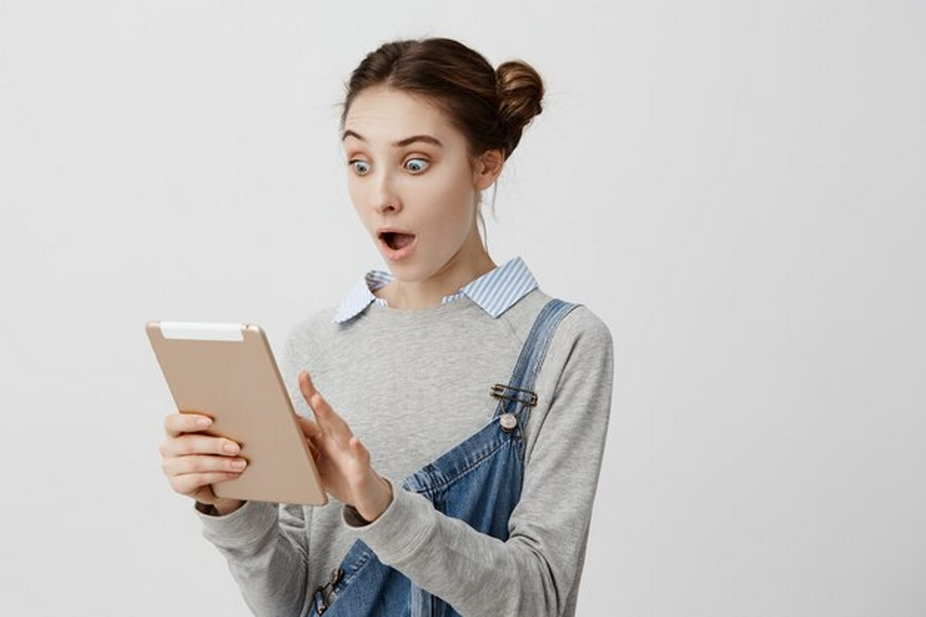 When it comes to choosing a web hosting provider, one of the key factors to consider is the set of features they offer. In this feature showdown, we'll compare the feature highlights of two popular web hosting providers: iPage and GoDaddy. We'll break down their offerings into various categories and highlight the strengths of each provider.
iPage's Feature Highlights
Free Domain Registration: iPage provides free domain registration for the first year. This is a great way to save on initial costs when setting up your website;
Unlimited Disk Space: With iPage, you get unlimited disk space for your website files. This means you won't have to worry about running out of storage for your content and media;
Unlimited Email Addresses: iPage allows you to have an unlimited number of email addresses for your domain. This is helpful for setting up credible personal and professional email accounts;
Free SSL Certificate: SSL certificates are crucial for securing your website and ensuring data encryption. iPage includes a free SSL certificate with their hosting plans, enhancing your website's security;
Free Website Builder: iPage offers a user-friendly website builder that allows you to create a professional-looking website without any coding knowledge. This is especially helpful for beginners;
24/7 Network Monitoring: iPage ensures the continuous monitoring of their network to address any issues promptly and ensure your website's uptime;
Enhanced Security Options: iPage offers various security features to protect your website from threats like malware and hackers. These additional security measures help keep your site safe and secure.
GoDaddy's Feature Highlights
Award-Winning 24/7 Customer Support: GoDaddy is known for its excellent customer support, available 24/7. You can reach out for assistance at any time, which can be crucial for resolving issues quickly;
99.9% Uptime Guarantee: GoDaddy offers a strong uptime guarantee, ensuring that your website remains accessible to visitors nearly all the time;
Exclusive GoDaddy Website Builder: GoDaddy provides its own website builder, which comes with a range of templates and customization options. It's a user-friendly tool for building your website;
Extensive Domain Registration Options: GoDaddy is a renowned domain registrar, offering a wide range of domain registration options. They make it easy to find and register the perfect domain name for your website;
Microsoft Office 365 Integration: If you use Microsoft Office 365 for your business, GoDaddy offers integration, making it seamless to manage your email and productivity tools;
Advanced Security Features with SSL Certificates: SSL certificates are only one of the cutting-edge security features available from GoDaddy to keep your website and its users safe. SSL certificates are available in a range of strengths to meet a variety of requirements.
Comparison
Now, let's compare these two hosting providers based on their feature highlights:
| | | |
| --- | --- | --- |
| Feature | iPage | GoDaddy |
| Free Domain Registration | Yes (for the first year) | No |
| Unlimited Disk Space | Yes | Varies by plan |
| Unlimited Email Addresses | Yes | Varies by plan |
| Free SSL Certificate | Yes | Varies by plan |
| Free Website Builder | Yes | Yes |
| 24/7 Network Monitoring | Yes | No |
| Enhanced Security Options | Yes | Yes |
| 24/7 Customer Support | No | Yes (award-winning) |
| 99.9% Uptime Guarantee | No | Yes |
| Microsoft Office 365 Integration | No | Yes |
| Extensive Domain Registration | No | Yes |
Performance and Uptime: The Speed and Stability Race
Uptime and speed are the lifeblood of any website. Here's how iPage and GoDaddy stack up in this crucial arena.
iPage boasts an impressive uptime guarantee, and they live up to this promise with robust infrastructure. However, when it comes to speed, iPage might lag behind its competitor, which can impact your site's performance, especially for traffic-heavy sites;
GoDaddy asserts a 99.9% uptime guarantee and tends to deliver on this consistently. In terms of loading speed, GoDaddy has been observed to offer superior performance compared to iPage, which can be a determining factor for SEO and user experience.
Customer Support: The Battle for Your Peace of Mind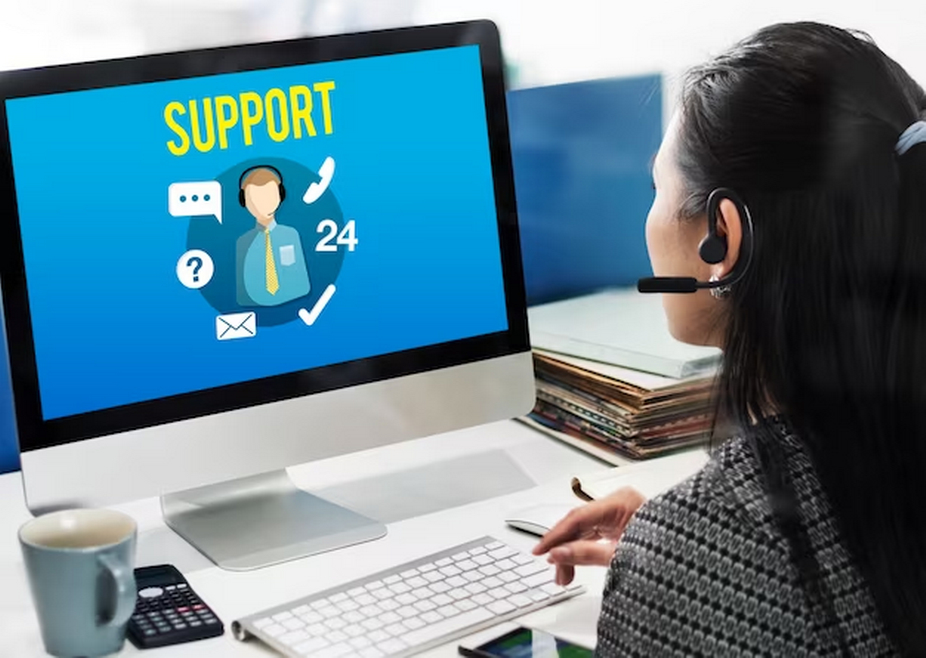 Support is the backbone of any hosting service. When issues arise, you want prompt and helpful support.
iPage provides 24/7 customer support via phone, chat, and email. Their support team is known for being friendly and knowledgeable, although there can be occasional wait times;
GoDaddy also offers 24/7 support with the added benefit of extensive self-help resources. GoDaddy's support staff has received accolades for their service, although, much like iPage, wait times can vary.
In the iPage vs. GoDaddy clash, both have their strengths, but GoDaddy's exhaustive resource library gives it a slight edge.
User Experience: Simplifying the Journey
The user experience often dictates the level of satisfaction with a hosting provider. Both iPage and GoDaddy offer intuitive control panels, though they take different paths.
iPage uses a customized version of the vDeck control panel, which is easy to navigate for newcomers. The onboarding process is straightforward, allowing users to get their sites up and running with minimal fuss;
GoDaddy employs the cPanel/WHM control panel, which is the industry standard. It is feature-rich and favored by users with a bit more technical expertise. Their recently updated interface has also made it more novice-friendly.
When it's iPage vs. GoDaddy in terms of user experience, it comes down to personal preference and one's familiarity with the control panels.
Security: Safeguarding Your Digital Space
Security is non-negotiable, and both iPage and GoDaddy take it seriously by offering tools to keep your website safe.
iPage includes a free SSL certificate, a custom firewall, and enhanced security options to protect your website from common threats;
GoDaddy steps it up with 24/7 security monitoring, fraud, virus, and spam protection. They also offer paid add-ons like SiteLock for extra security measures.
In the iPage vs. GoDaddy security standoff, GoDaddy has a slight upper hand due to the diversity of their security offerings.
Extras: The Sweeteners
Both iPage and GoDaddy sprinkle in some extras to make their hosting packages more appealing.
iPage provides access to a suite of marketing tools, including Google AdWords and Bing search credits, to help promote your new site;
GoDaddy offers similar marketing tools but also adds in extras like their GoDaddy Auctions for domain bidding and a comprehensive library of professional images for use on your site.
Extras can be the cherry on top in the iPage vs. GoDaddy debate, adding value beyond the basic hosting services.
iPage vs. GoDaddy: At a Glance
Let's summarize the key points of comparison in a side-by-side view:
| | | |
| --- | --- | --- |
| Feature | iPage | GoDaddy |
| Pricing | Affordable introductory rates | Competitive with a wider range |
| Disk Space | Unlimited | Varied based on the plan |
| Uptime | Strong uptime guarantee | 99.9% uptime guarantee |
| Speed | Good with some speed issues | Generally faster than iPage |
| Support | 24/7 with potential wait times | 24/7 with extensive resources |
| User Experience | Simple with vDeck control panel | Intuitive with cPanel |
| Security | Solid basic security | Advanced options available |
| Extras | Marketing tools and credits | Auctions, images, and more |
Conclusion
Choosing between iPage and GoDaddy comes down to your specific needs, budget, and level of technical expertise. By carefully considering each aspect discussed, you're better equipped to make an informed decision in the iPage vs. GoDaddy matchup. Remember, the right choice is the one that aligns seamlessly with your online aspirations and growth trajectory.
FAQ
Which is more cost-effective, iPage or GoDaddy?
iPage often offers more budget-friendly solutions, especially for startups and small websites. However, it's essential to consider the long-term costs beyond the introductory offers.
Can I transfer my website from iPage to GoDaddy or vice versa?
Yes, both iPage and GoDaddy support website transfers. However, the process can be technical, so it's worth checking their respective guides or seeking support.
Which provider should I choose for a high-traffic website?
GoDaddy might be the better choice for high-traffic websites due to its superior speed and performance metrics.
Do iPage and GoDaddy offer email hosting?
Yes, both offer email hosting, with GoDaddy providing integration with Microsoft Office 365 and iPage offering unlimited email addresses.
Are there any hidden costs I should be aware of with iPage or GoDaddy?
Always read the fine print for both iPage and GoDaddy. Renewal rates, domain registration, and additional features can increase the cost.
Which hosting service is better for beginners?
iPage is often considered more beginner-friendly due to its straightforward approach and all-inclusive starter plan.